IF YOU HAVE NOT RECEIVED ANY EMAILS FROM MARINA YOU MORE THAN LIKELY HAVE NOT CONFIRMED YOUR EMAIL AT THIS TIME. 
PLEASE READ THE MATERIAL BELOW TO LEARN HOW TO CONFIRM YOUR EMAIL. THANK YOU.
Once You Enter Your Email Into Our (Subscribe To Our Mailing List) Blue Box This Message Appears
What To Do Next - Click Here
At this time go to your email inbox and confirm your email.  If your email is not in the inbox check your spam folder.

Example of Email Sent To Your Inbox
Confirm Your Email Address- Click Here
Open the email and your will see a confirm button. Click on the button. After that you will receive emails from Marina.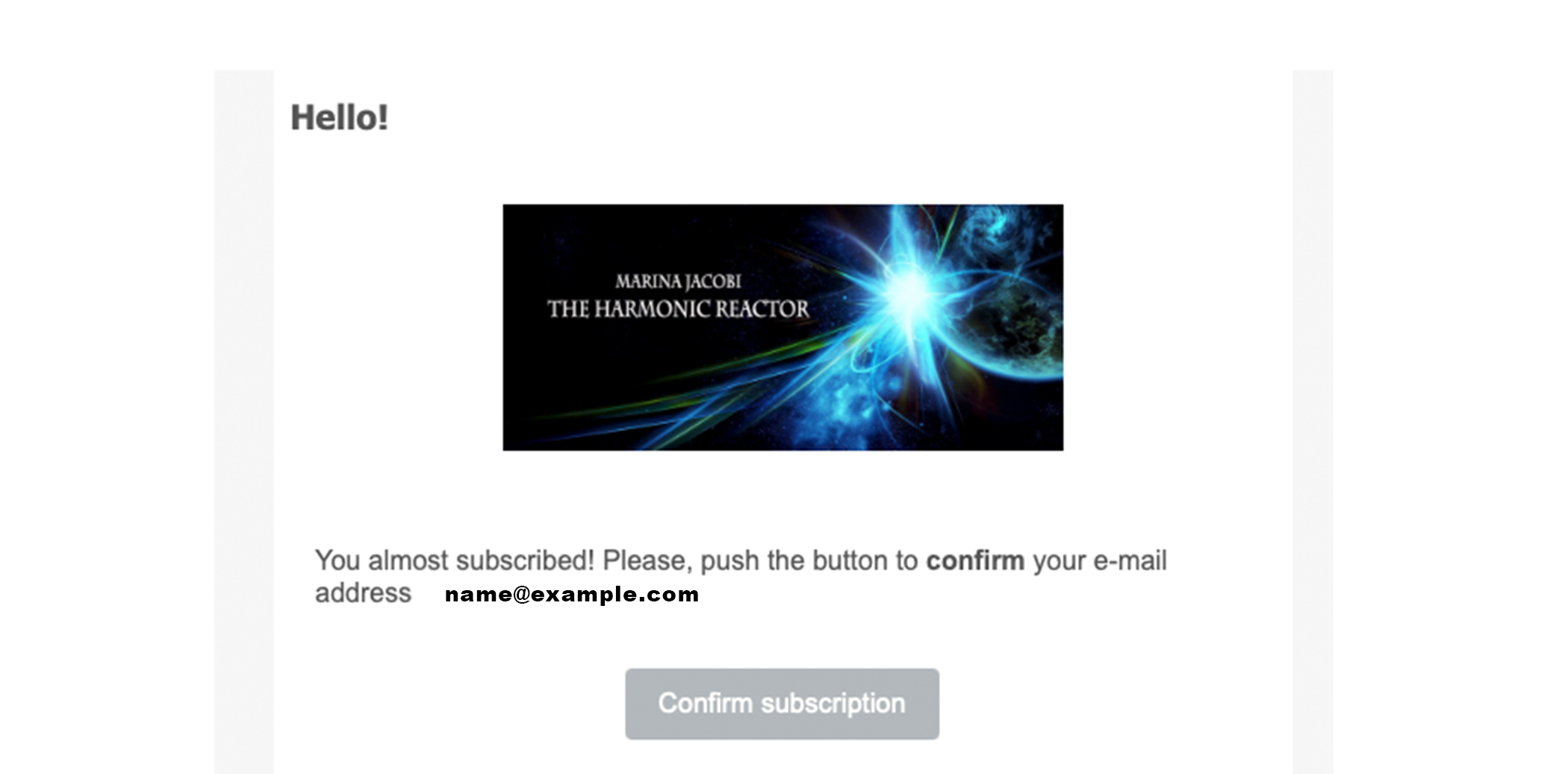 Click On Confirm Subscription Button
Confirm Subscription - Click Here
This is the final step to confirm your subscription. Please click on the confirm subscription button. You are now subscribed and will receive emails from Marina.
Subscribe To My Mailing List!
Subscribe and receive the latest news, videos and live webinar replay information. Thank You.