Quantum Manifestation Series
with Q & A
Join Marina Every Saturday At 1:00pm ET NY
Please Support Marina's Work
Everything From Marina's Heart Is Donation Based And How She Supports Herself and Family. Please Help Support Marina's Generous Work By Giving A Donation. Thank You.
Airmeet Is Our Live Webinar Platform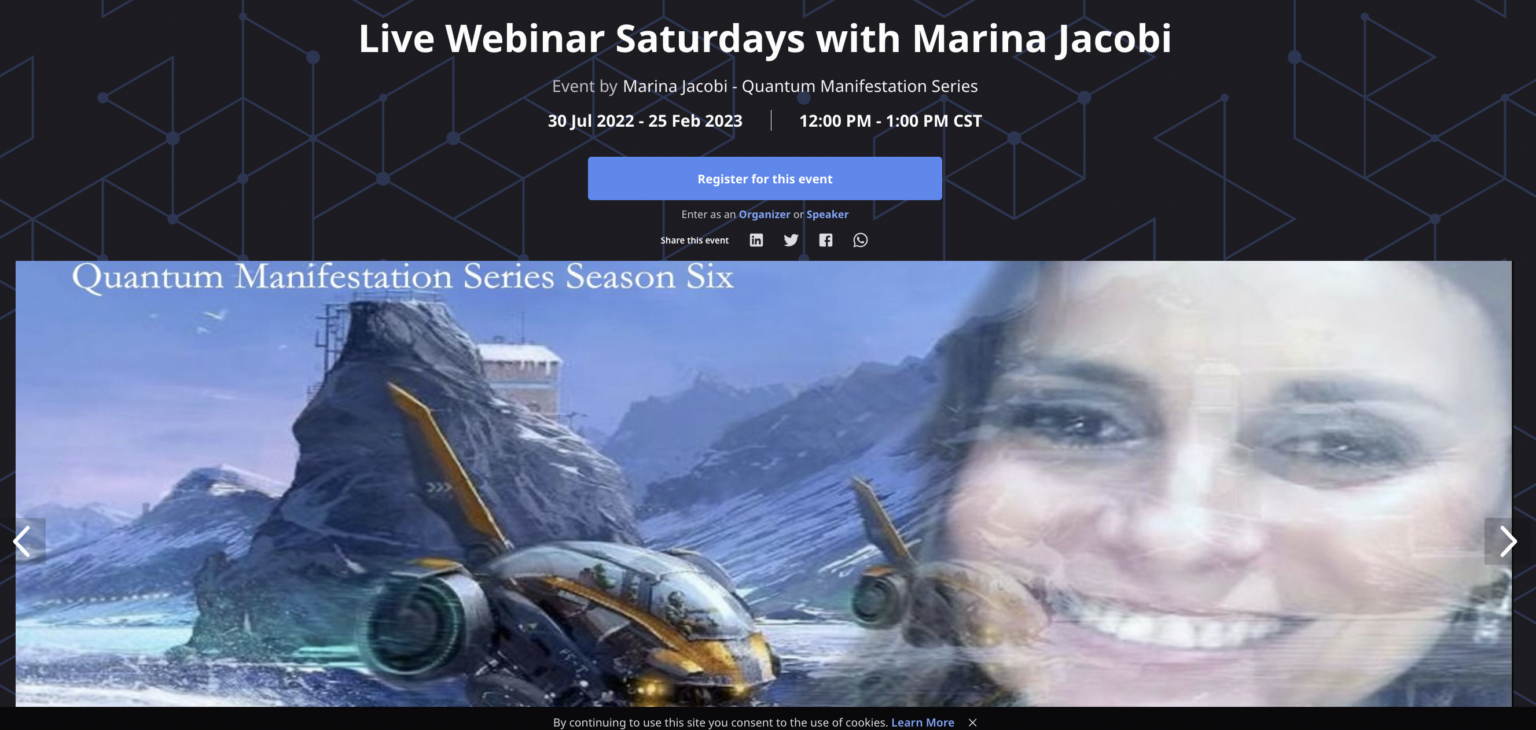 Example Of Our Live Webinar Registration Page
1. Register For Webinar
Click on the blue box labeled, "Register for this event." Then enter your information.
2.Get Your Unique Airmeet Link
Once you register you will receive a unique airmeet event link. Keep a copy of your link, and bookmark your link into your browser. Chrome is the most stable browser for Airmeet.
3. On The Day Of Webinar
Click on your unique link. You will then be directed to our Live Webinar landing page where you can enter the event 30mins prior to the Live Webinar. 
Example Of Our Live Webinar Landing Page
On the day of the Live Webinar you will land on a page similar to our example landing page. You will be able to enter the event 30mins before the Live Webinar begins. At that time you will be able to chat with other attendees before the actual webinar starts at 1:00pm ET NY.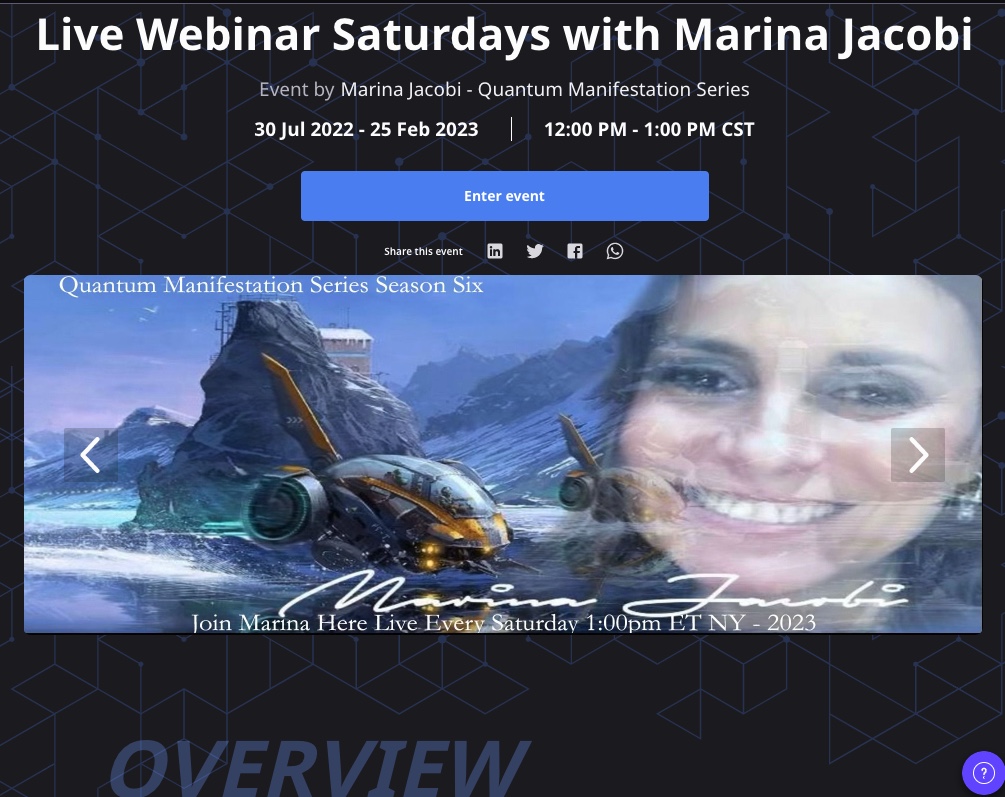 Subscribe To My Mailing List!
Subscribe and receive the latest news, videos and live webinar replay information. Thank You.
Live Webinar Information
A Brief Guide On Live Webinar's.
Length Of Webinar
Each live webinar will be approximately 1 hour long. 
How Webinar's Begin
Marina Will Always Begin Her Webinars With Insight From Her Guides. And Each Webinar Will Have A New Topic. 
Submitting Questions
Please Submit Questions Under The Q & A Mode In The Webinar Chat Room. One Question Per Webinar Please And NO MEDICAL QUESTIONS. 
Q & A
Question & Answers Will Take Place At The End Of Each Webinar If Time Allots.
Availability Of Reply Video
A Replay Of The Current Live Webinar Will Be Available For Viewing Later That Day Via Email. Make Sure You Subscribe To Marina's Website.